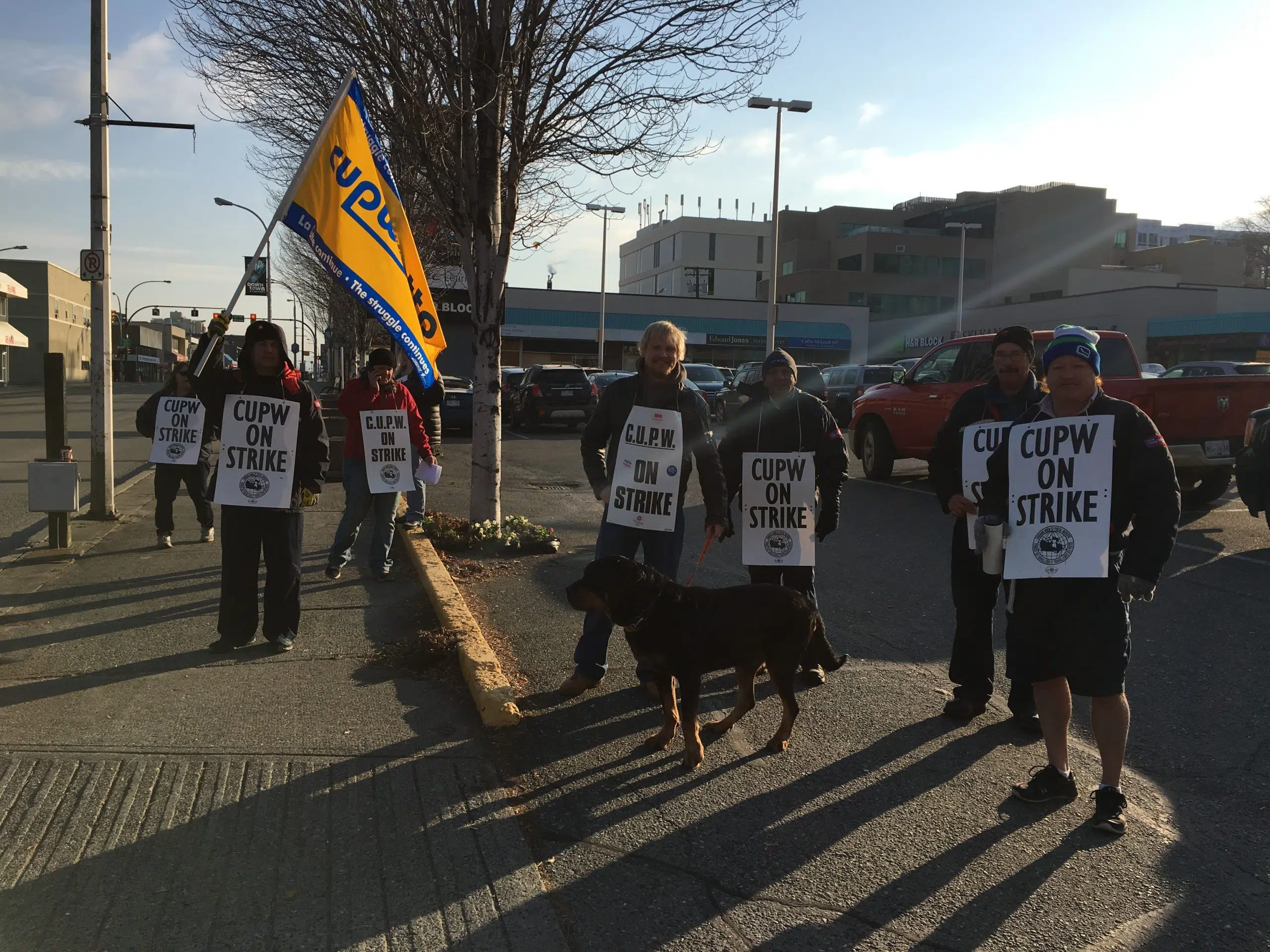 Don't expect any mail to arrive today as unionized Kamloops postal workers take part in rotating job action.
Local CUP-W First Vice President Patricia Knauss says they are busy this morning setting up picket lines.
"We were called out at 7:00 AM this morning to go take our turn at the rotating strikes," said Knauss. "We have no idea if it'll be 24 hours or more."
"We're getting our members out there and put in place."
Picket lines will be set up outside the government retail office on Seymour St., outside the main Kamloops postal plant, and other locations.
Knauss says at the bargaining table both sides are engaged with a mediator over the next four days, trying to find some labour peace.
Postal workers are also on strike in Cranbrook, Penticton, Vernon, Quesnel, and Williams Lake.