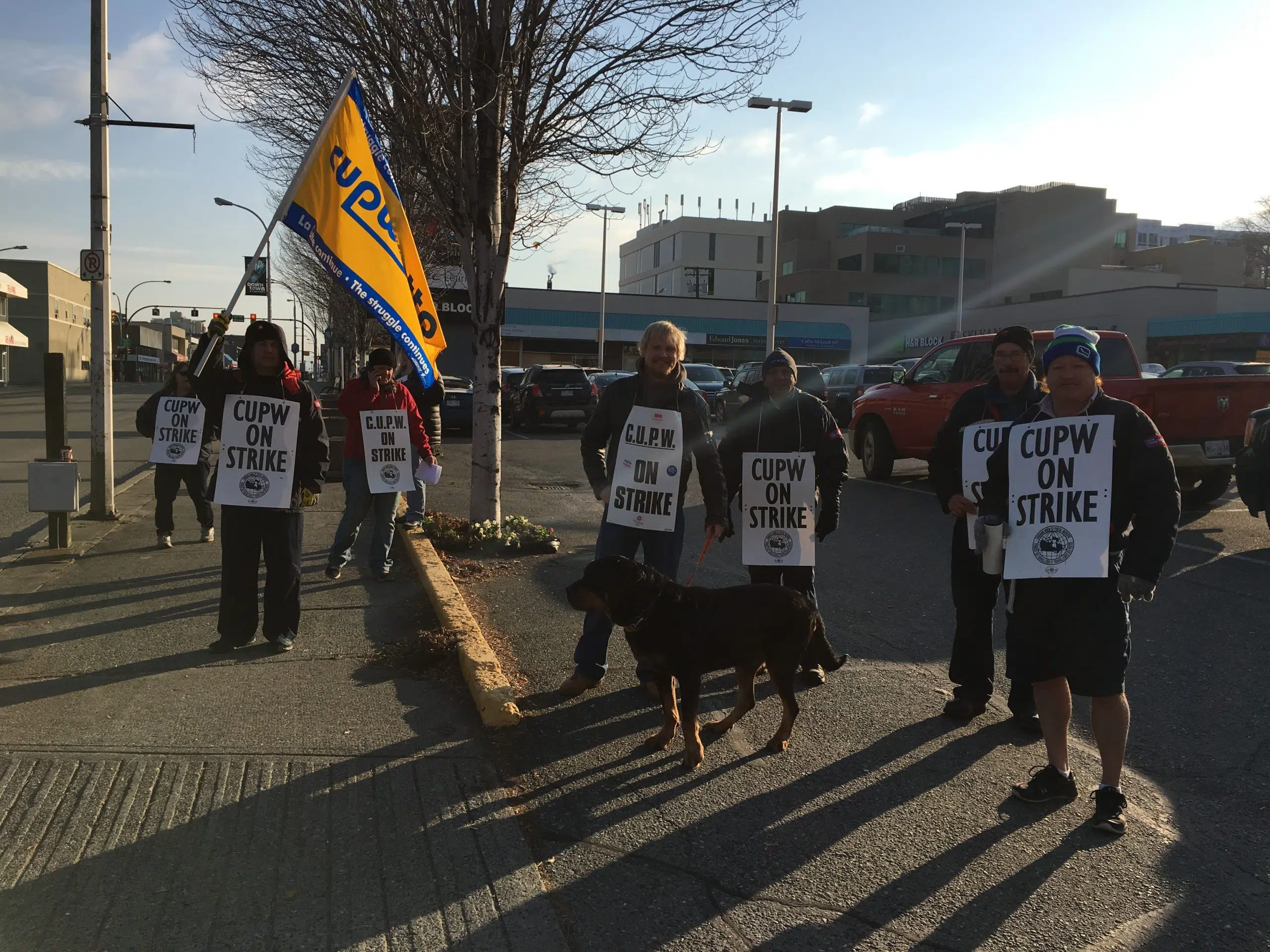 Don't expect any mail deliveries in Kamloops today as well.
Postal workers were on the picket lines overnight and they will continue through the rest of the day, as the job action continues into the second day.
Local CUPW First Vice President Patricia Knauss says the strike yesterday prevented any mail trucks from going in or out of the main plant in Kamloops.
She says the strike is not just about wages but also about working conditions.
"Right now we're being forced to work overtime, up to 12 hours a day delivering mail into the night," Knauss said. "For us, that's a major health and safety thing, you can't work forced overtime every day."
"There's volunteer overtime, but now they're forcing it, and you can't refuse."
Part of that is the sheer size of the areas that postal workers have to service.
As for the strike continuing past tomorrow, Knauss says they're still waiting to hear directly from CUPW National.
"When they rotate they sort of stay in the city for one or two days," she said. "It's now the weekend, and we don't normally do deliveries on the weekends."
"As soon as I know, everybody else will know."
Yesterday, the rotating job action hit Kamloops, Cranbrook, Penticton, Vernon, Quesnel, and Williams Lake. Aside from Kamloops, all of those other locations are not on strike today.