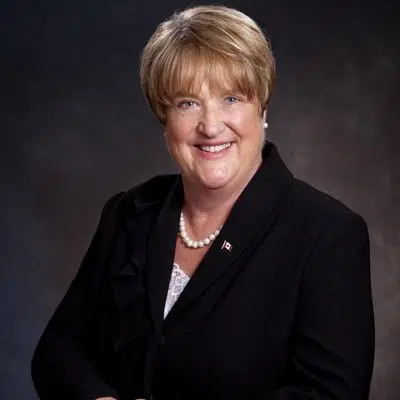 Kamloops Conservative Member of Parliament Cathy McLeod says party leader Andrew Scheer made the right move by giving fellow MP Tony Clement the boot.
Clement resigned from his role as the Tory's justice critic earlier this week, and was kicked out of the caucus the next day by Scheer. He sent sexually-explicit images to who he thought was a "consenting female," who then demanded €50,000 Euros to keep the images private.
McLeod says Clement's sexting extortion scandal and his multiple infidelities, which he admitted to afterwards, lack common sense.
But her biggest concern, "Mr. Clement was a member of the national security committee and he put himself in a position where not only once, but now apparently twice, he was liable for extortion.
"Mostly I think what (Scheer) said, which is true, is you should never have to even have to tell anyone in a position such at that, basic common sense."
Mounties and the Privy Council Office are now investigating to see if any national security was breached as Clement had top-secret clearance.
McLeod doesn't believe though that there will be national safety concerns as a result of Clement's actions.