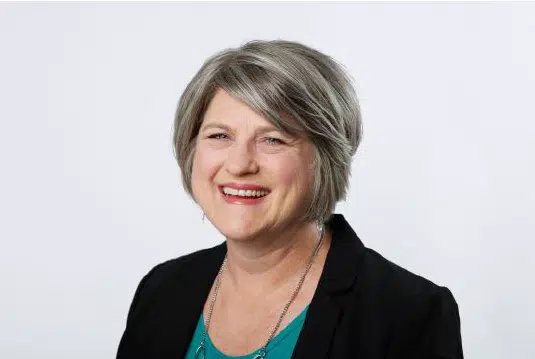 The Mustard Seed New Life Community (TMSNLC) has a new Managing Director in Kamloops.
Diane Down will take on the role, and is looking forward to the future.
"Both the Mustard Seed and New Life have more than 30 years of community experience and relationships," she noted. "I'm sliding in on the heels of great people who have come before me and built those relationships."
"I don't have to reinvent the wheel here, so I'm excited to get to know these folks for myself, and see how we can partner up."
Down has been actively involved with volunteering and local non-profits for a number of years, most recently with a personal faith building course called Freedom Session at Kamloops Alliance Church.
In a release, TMSNLC CEO Stephen Wile believes Diane Down's 18 plus years of experience supervising, equipping, and empowering teams for program delivery will serve her well.
Down adds the merger between The Mustard Seed and New Life Community is a "tremendous fit" for Kamloops, saying the well-being of their clients is the top priority.
"People that don't have regular access to the medical system, and often marginalized people are in that category," Down added. "We would like to be able to offer that on a more regular basis."
"We're also looking at an ID fair, so they can access services they might be eligible for."
Diane and the TMSNLC team will be meeting with various local social groups and community partners to better understand the community needs and assets in the weeks ahead.
"Our mission as a Christian organization is to alleviate poverty and homelessness through acceptance, empowerment, and innovative solutions," she said. "We provide a safe and supportive haven where people can have their physical needs met, and also begin to heal and grow mentally, emotionally, and spiritually."