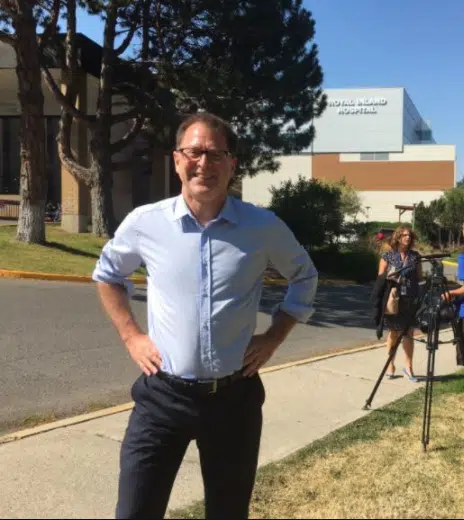 B.C.'s Health minister says the new Urgent Primary Care Centre is doing its job as a relief valve for the Royal Inland Hospital Emergency Room.
Adrian Dix says with about 1,000 referrals so far the clinic is taking the pressure of a jam packed emergency room.
"I think so. I think you are seeing a very significant number of patients referred out of the ER to the Urgent Primary Care Centre where they get more appropriate care and get more connected to more ongoing care in the community than they might in an emergency room. I think we have seen some progress and I am pleased about that but we are just getting started."
Dix says the centre will continue to step up its operations.
"Once the Urgent Primary Centre keeps stepping it up in terms of its operations and once that is concluded we are going to see much more progress again but these are difficult problems. We have made tangible successes."
The Royal Inland Emergency Room hit capacity a full decade before it was supposed to due to the opioid overdose crisis and the sheer number of people without a family doctor who have come flooding in.