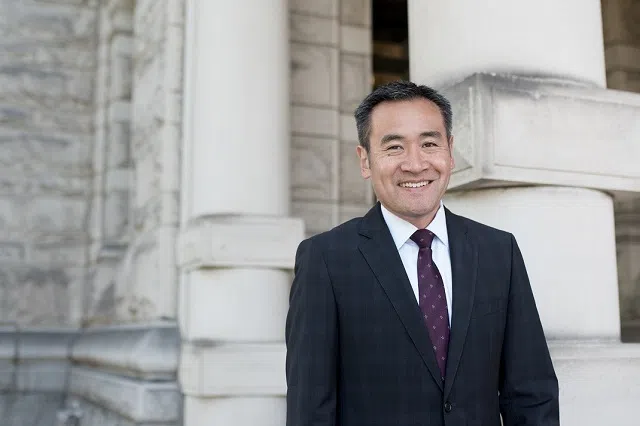 The opposition Liberals are crying foul over changes to recall legislation rushed through the House last week.
With potential recall campaigns being able to officially file with Elections BC as of Tuesday November 13th Attorney General critic Michael Lee, speaking on NL's Inside #bcpoli, says the changes have some concerning loopholes.
Among them a one and done rule allowing only one recall effort against any MLA.
"So you can have a false campaign being run here, which precludes any other group of citizens from coming forward."
Lee says the other allows for union help to flow to NDP MLAs defending against recall.
"We should be looking at this certainly by a third party if not then something we had brought forward as an amendment to this bill which is an all party parliamentary committee."
Lee says with the changes rushed through the House he feels the NDP are trying to protect their slim majority.
"We will find out in these next few days in terms of which group will come forward and launch and how they might move forward. I think British Columbians are quite active in how they feel about their members. This is a right that has been in place since 1995. It is a right that should not be, in my view, tampered with by political parties."
Lee says in fairness the Liberals agree with the changes on financing recall campaigns, which ban union and corporate monies similar to rules already in place for civic, provincial, and federal elections.
A conflict of interest case was turned down by B.C.'s Conflict of Interest Commission last week saying Attorney General Dave Eby, who tabled the legislative changes, was not currently the target of a recall campaign so thus was not in conflict.
Will the B.C. Liberals re-file with the Conflict of Interest Commissioner should Eby face a recall campaign?
"At this point there is other things we might be considering on that."
Another potential recall target is the Speaker of the House, and now independent MLA in Abbotsford South, Darryl Plecas.
As of noon on Tuesday Elections B.C. had not received any recall campaign applications.