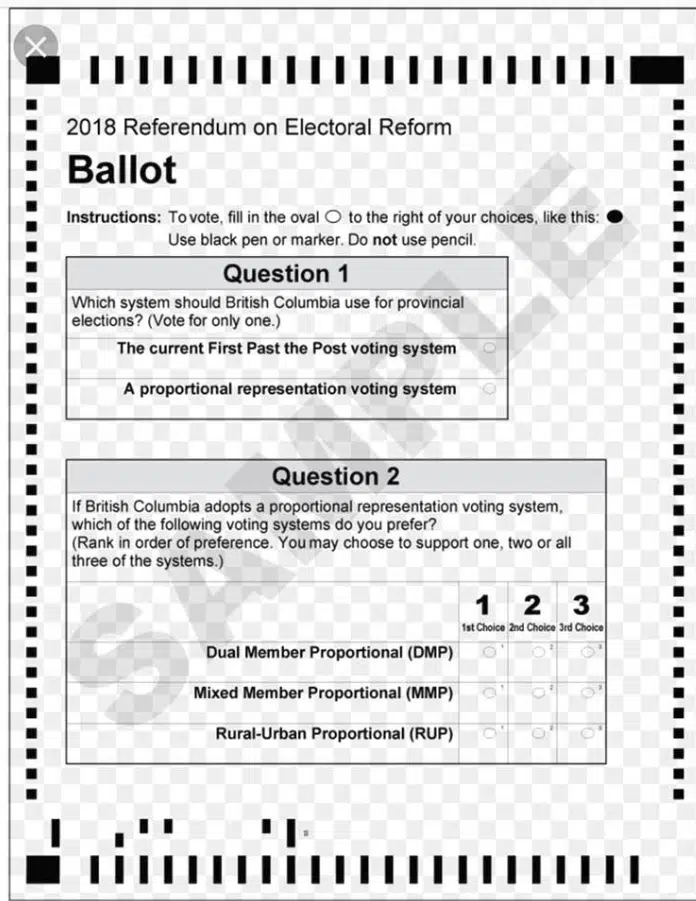 Fair Vote Kamloops is concerned the city's two MLAs have been mixing constituency and partisan party work in opposing the proportional representation.
Spokesperson Gisela Ruckert says at a constituency office event October 12th a branded B.C. Liberal power-point was used opposing P-R and printed off pages were handed out.
"So there are two pots of money. One of them is from the B.C. Liberal Party where they can use things like the power point presentation that had the liberal party branding on it and that sort of thing because that is not being funded by us as taxpayers. The other pot of money is what all MLAs receive to do constituency work. That is meant to address concerns within the constituency on a variety of issues but not be overly partisan."
Ruckert says the Speaker of the House, Darryl Plecas, appears to agree with her saying in a letter "given the description you provided the costs associated with such an event would not be eligible for reimbursement from an MLA's constituency office fund budget."
"They have been putting forward a very partisan pitch at these events, which is contrary to the rules for funding. Basically because they are using taxpayer funds to put forward a Liberal Party agenda, which is not what that money is for," Ruckert says.
She is worried other BC Liberal MLAs may also be using taxpayer money in a partisan effort to oppose P-R.
The MLA for Kamloops North denies he and fellow MLA Todd Stone did anything wrong and if they did it was unintentional.
Peter Milobar says he is aware of Fair Vote Kamloops concerns and changes have been made to the power-point in question.
"The problem is it gets very confusing when you are trying to balance of constituency rules versus Elections BC rules. We certainly were not trying to nor do we think we contravened any rules. None of the printed materials or anything like that were paid for by the office. The town-hall that is being referenced at least 50 if not 60% of the questions were actually to do with things other than proportional representation."
As for the letter from the Speaker of the House appearing to side with the concern expressed by Fair Vote Kamloops.
"I am assuming that the Speaker may be thinking that anything handed out was paid for by the constituency office and that absolutely was not the case. We made sure that those were printed off site by an independent printer. Those were paid for by party funds and not by anything to do with our constituency office or the taxpayers of British Columbia at all."
Milobar says they have worked with the Speaker's office and made changes to the handout to address the concerns.