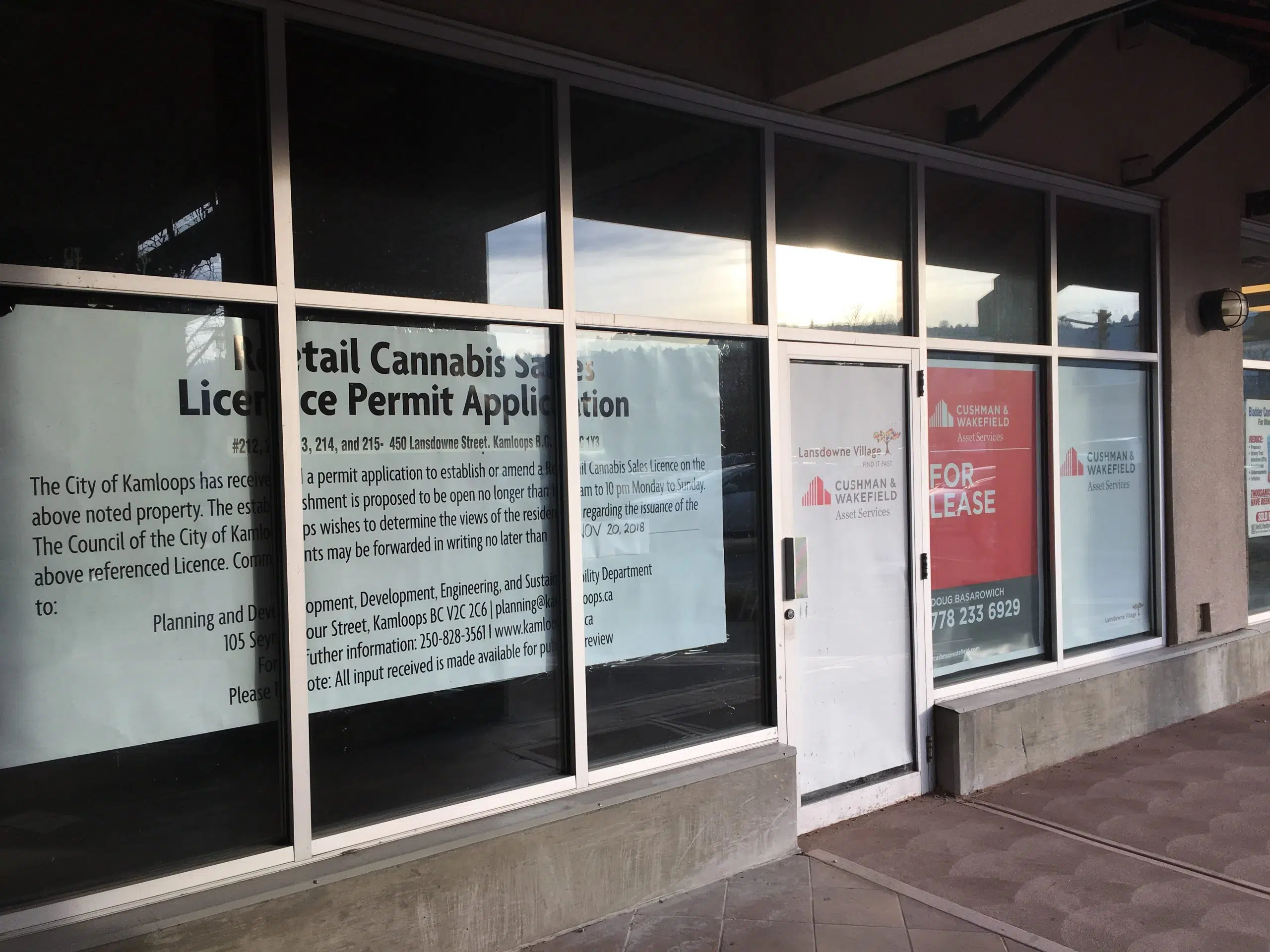 Two new government-run cannabis stores in Kamloops could be approved at council next week.
Applications for pot shops in the Lansdowne Village and the Northills Shopping Centre will hit council's desk on Tuesday.
Development services director Marvin Kwiatkowski says if approved, the two new shops likely wouldn't open for customers right away.
"I don't think they're ready to open the stores, like they did with the first one that opened up in Sahali, they were pretty much getting the store all ready for the opening on (October) 17th. These ones, I don't believe they're ready with all the interior works," Kwiatkowski says.
He adds applications for two other private pot shops have been brought to city staff recently, and says those applications should be before council before the end of this year.
The first government-run cannabis store in B.C. opened in Kamloops on Oct. 17, after city council approved it the day before.
The first two private cannabis stores in the city, both on the North Shore, were supported by the city on Oct. 30 and now need final approval from the province's Liquor Distribution Branch before opening.