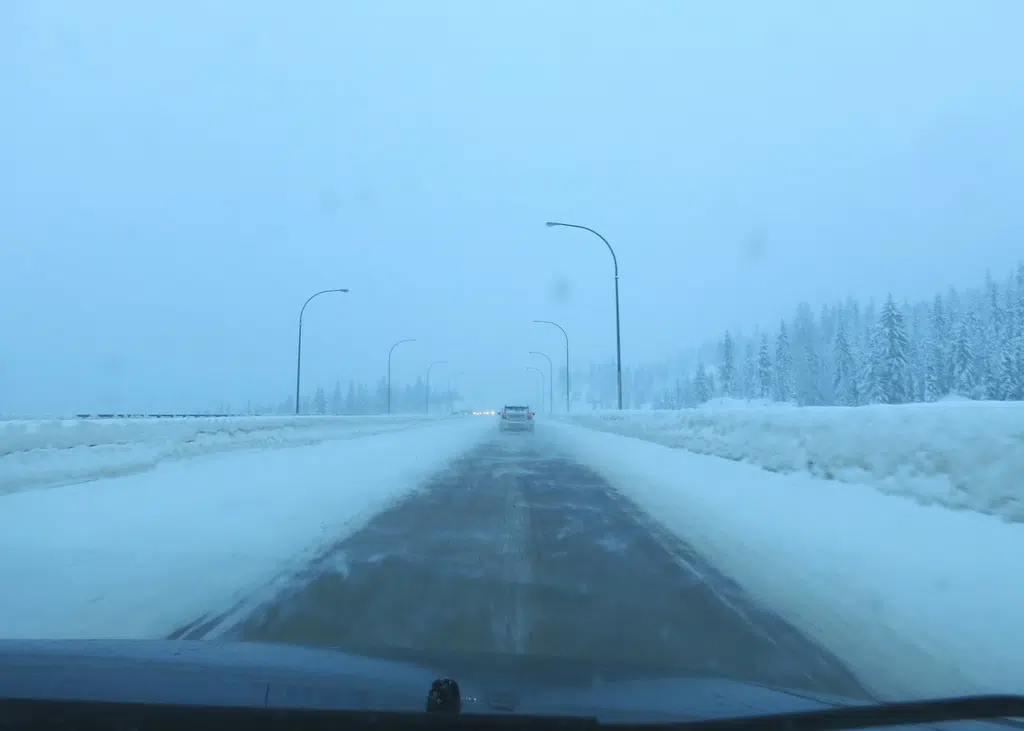 The Ministry of Transportation is not just banning big rigs from using the far left lane up and down the Great Bear snowshed hill, other changes are coming as well.
The ministry's Southern Interior Executive Director Mike Lorimer says there will also be stepped up enforcement of commercial trucks to ensure they are chaining up in snowy weather.
"We are in the midst of just some final changes to really clarify the chain up requirement. The vast majority of truckers are carrying the right chains and are putting them on in the right way. But we are looking at some refinement of that to ensure that everyone is putting them on consistently. There is no point in putting on chains that are not effective. Definitely working on improving the chains side of things."
He says Commercial Vehicle Safety and Enforcement officers will adjust enforcement patrols to ensure they are checking big rigs in rough weather.
Lorimer says the stepped up enforcement will come hand in hand with the opening of the new, and much larger, chain up area at the bottom of the Great Bear snowshed hill.
Perception is not reality when it comes to whether or not crashes are getting worse on the Coquihalla.
The ministry's Southern Interior executive director Mike Lorimer says the number of crashes on the Coquihalla have been steadily dropping over the years.
So why do most people think the opposite?
"One of them being with social media when there is an incident you hear about it. So things in the past you may not have known about when there is an issue everyone knows. Through Twitter, through Facebook, through all the different social media it is out there. I started my career about 15 years ago with the ministry as one of the guys from the ministry who worked on the hill, on that section of highway. I can honestly say I have seen improvement in that 15 years and that is in the face of changing weather."
As far as that changing weather Lorimer says heavier wetter coastal snow, which in the past wouldn't fall past the Great Bear snowshed, is now falling further east on Larson Hill and beyond.