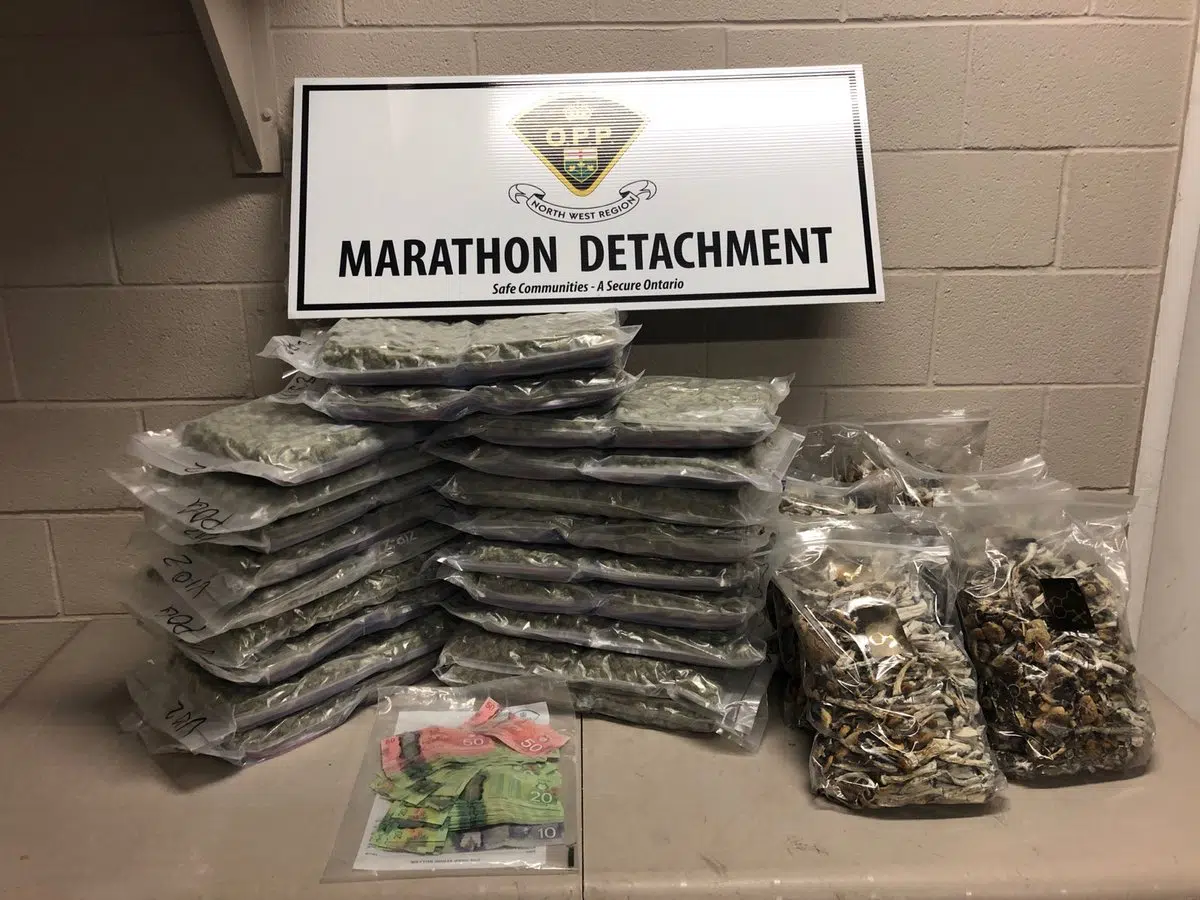 A Kamloops has been charged in northwest Ontario after being found in possession of a large amount of drugs.
Thirty-five-year-old Casey Bigg was arrested on Sunday morning after the Ontario Provincial Police stopped him along the Trans-Canada Highway east of Marathon, Ont., near Thunder Bay.
Const. Peter Burton with the Marathon police department says the vehicle was stuck along an access road to the highway and an officer stopped to check on him.
"He detected a few signals or signs or whatever you'd like to call them that there may have been some drugs involved in the area," Burton says.
"So he investigated a little further and discovered 27-and-a-half pounds of marijuana bud, a little over 10 kilograms. As well about eight-and-a-half pounds of magic mushrooms, that's about four kilograms, as well as a bag of an unknown quantity of Canadian currency."
Biggs was charged with several offences including possession for the purpose of trafficking and possession of property obtained by the proceeds of crime.
He made a court appearance by video on Monday morning, while remanded in custody in Marathon. Burton says Biggs was transferred to a jail in Thunder Bay and is expected to appear in court again on Tuesday afternoon.
Burton couldn't comment on exactly why Biggs is in Ontario as he says the incident remains under investigation.
Biggs was previously charged in 2006 with possession for the purpose of trafficking in Valemount, and was found guilty in Kamloops court in 2007.