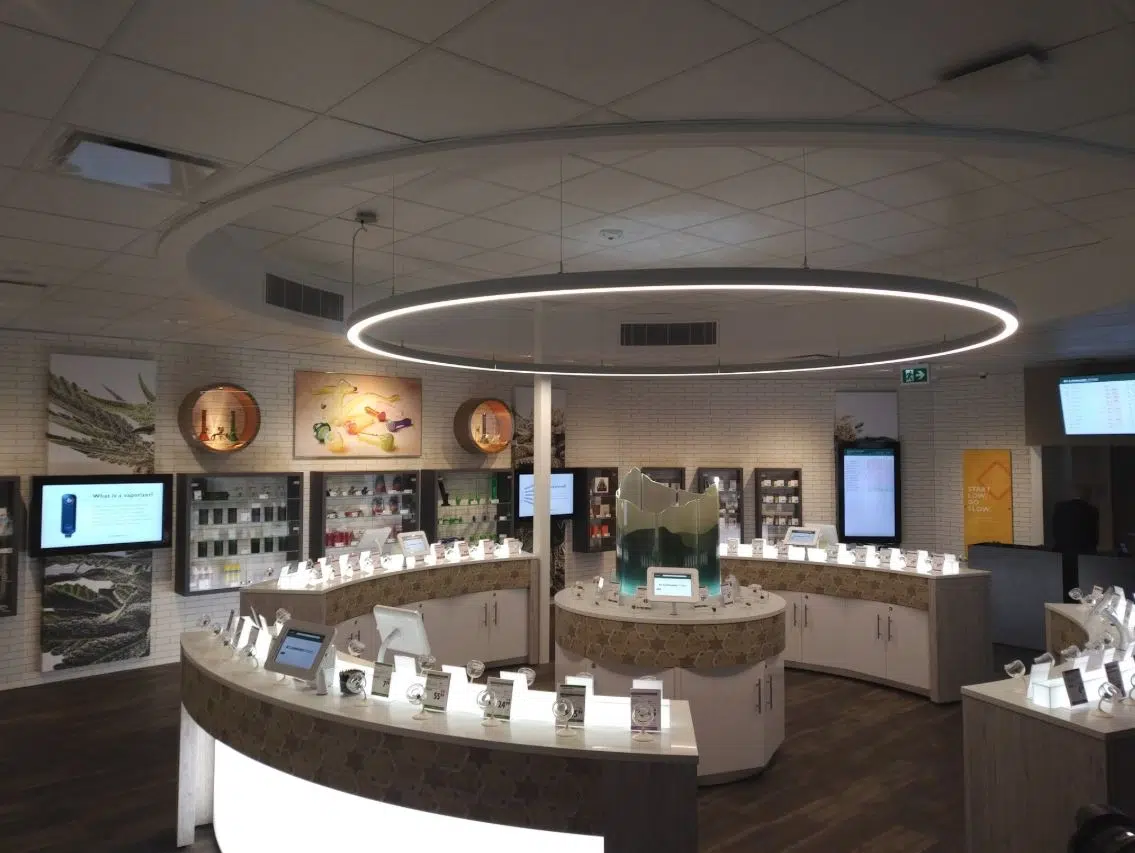 Despite concerns in some quarters in Kamloops, the Business Licence Inspector & Property Use Coordinator says two proposed government pot stores are not getting preferential locations.
Council will consider the two applications for dispensaries at the Lansdowne and Northhills Shopping Centres at today's meeting.
David Jones doesn't believe that the province has an unfair advantage.
"Yes, there is potentially going to be three stores from the province in Kamloops," he said. "However, on my office wall I have a locational map that shows there could be a potential of 15 to 20 stores in the city."
"So, I would think with that kind of interest in Kamloops that three stores run by the province aren't going to put that much of a problem for the private entrepreneurs come into Kamloops."
Two private sector cannabis shop operators are still waiting for final BC government approval before they open their doors.