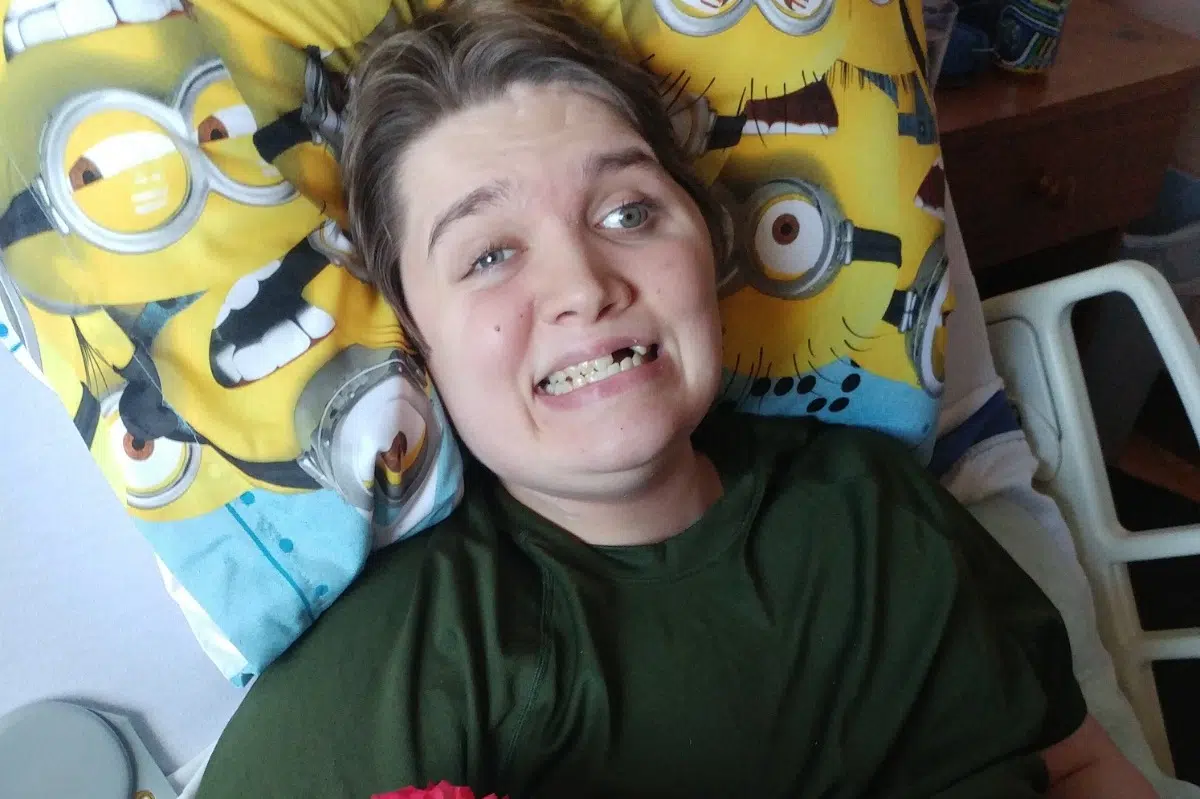 The mother of a Savona man who was brutally beaten a couple of years ago is hoping to raise $50,000.
Sue Simpson says the money will be used to buy Jessie a new wheelchair and wheelchair accessible van, along with some upgrades at their house.
So far, the response from the community to the GoFundMe campaign has been amazing.
"I want to thank everyone from the bottom of our hearts who helped this dream come true for us, for Jesse," said Sue. It's made our journey easier."
"A lot of people in the community have helped us in this journey."
Simpson hopes to one day see Jessie be able to enjoy life, instead of having to stare at a wall all day in a 24-hour care facility.
"We spent a lot of time on the road together. He loves road trips with his mum," Simpson added. "To do that even for a couple of hours, and do something normal as a family would be nice."
"We'd love to bring Jesse home, but we know it won't be full time. However, to be in the same home as my son again would be amazing."
At the last update this afternoon, 171 people had donated $11,509 towards the fundraiser.
As for how Jessie is doing, his mother says he's slowly getting better since the June 2016 incident.
"He's so positive, he's smiling despite what he's been through," said Sue Simpson. "There's still a long journey ahead for him, and he's still in pain."
"There's still a risk of infections and he's got surgeries coming up, but he's a strong boy."
Kristopher Teichrieb, the 41-year-old Kamloops man who pleaded guilty to the incident was sentenced to a seven-year prison term last month, less time served.