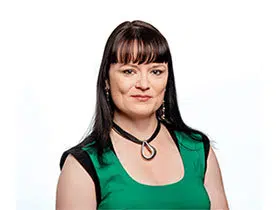 Kamloops residents are looking at a preliminary tax hike next year of 3.4 per cent.
At this week's budget meeting, Mayor Ken Christian said about 60 per cent of that proposed hike comes from the B.C. government downloading costs onto municipalities.
Kris Sims, the BC Director of the Canadian Taxpayers Federation says the employer health tax will hit municipalities hard next year.
"So once you get a payroll of more than $500,000, you start paying this tax," Sims said. "Most reasonably sized municipalities will have a payroll of more than $500,000."
"So that is a major downloading of taxation directly on property taxpayers in places like Kamloops, in order to pay this property tax."
As well, ICBC rates are going up, and those costs are being downloaded onto property taxpayers as well.
"Our rates, that includes government rates, fleet rates, personal rates, are all going to get jacked up next month," added Sims. A place like Kamloops, like every municipality, will have a fleet of vehicles that they have to pay for."
"And of course, the money has to come from somewhere. People can't keep up with these prices."
Under the City's five year plan, next year's proposed property tax hike was around 2.7 per cent.