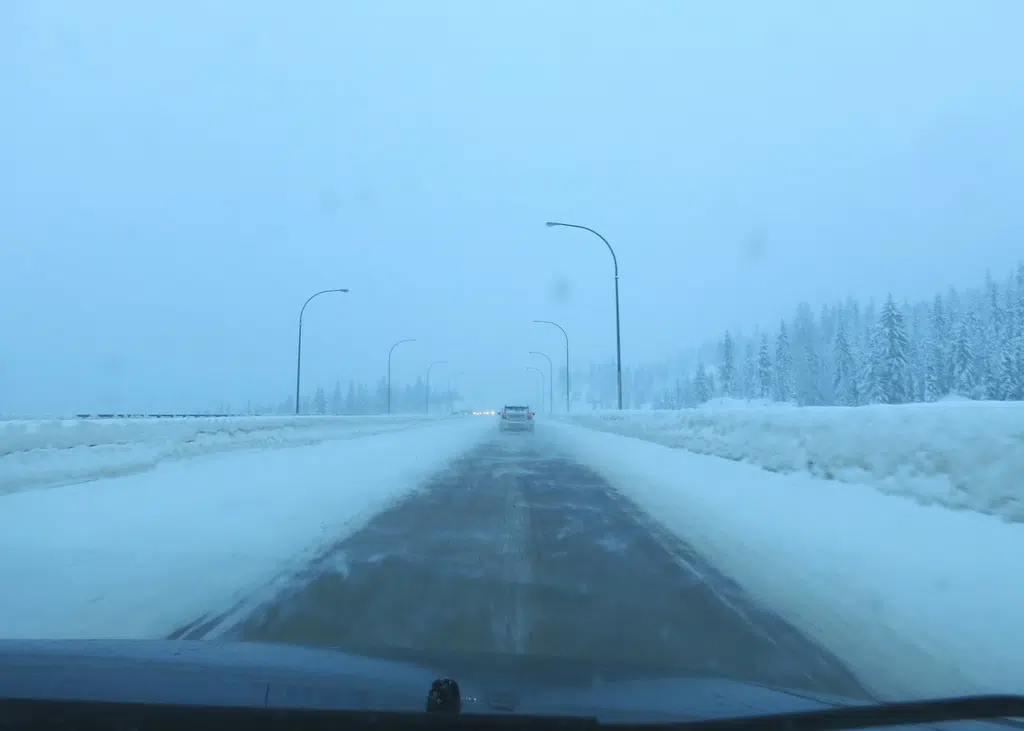 A warning if you are planning to drive to Vancouver tonight – there's a winter storm warning in effect.
Environment Canada says a massive system is moving into the BC Interior.
Snow will start falling this evening, and some 30 cms could accumulate on the Hope to the Merritt section of the Coquihalla.
Forecaster Bobby Sekhon says no snow is expected in Kamloops.
"Into the evening and Friday afternoon, we are going to get quite a bit of heavy snow from Hope to Merritt on the Coquihalla Summit," he said. "We are looking at 10 to 15 cm for tonight, and then another 10 to 15 cm for Friday."
Sekhon says the snow will taper off late Friday as the system moves further to the east.