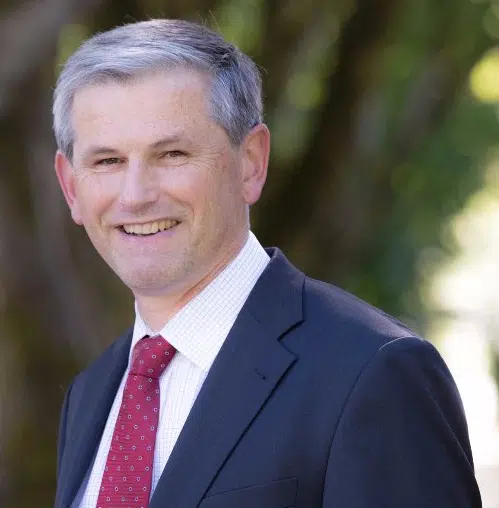 The B.C. Liberals are making new allegations in the controversy that saw the Legislature's clerk and sergeant-at-arms suspended and escorted off the ground by police this week.
Liberal House Leader Mary Polak says in a meeting two days before the House voted to suspend Craig James and Gary Lenz with pay the Speaker tried something concerning.
"During that meeting Speaker Darryl Plecas stated his wish that Alan Mullen be appointed as acting sergeant-at-arms of the legislature after the departure of Gary Lenz from that position."
Polak's claim, and sworn affidavit, has been confirmed by NDP House leader Mike Farnworth who was also in the meeting.
Mullen is Darryl Plecas's longtime friend and also holds the position of special political advisor to the Speaker of House.
Polak says she was prompted to clear the air after Mullen began divulging details from the meeting to reporters something she says was inappropriate for him to do.
B.C. Liberals leader Andrew Wilkinson was asked if the Speaker Darryl Plecas tried to take out the sergeant-at-arms to the benefit of his friend and if so does that call his future into question.
"It is not up to me to come to conclusions about the future of the Speaker at this point. I think it is a matter of all of us trying to collect the necessary facts."
That said Wilkinson also added that the Speaker has "immunized" himself from questions and that needs to change.
Wilkinson says this is a test of our democracy.
"There have been a number of dramatic events this week in the legislature that have been unprecedented and our role is to get the facts on the table so that the media, the public, everyone can come to a complete conclusion with complete information."
He credits media for shining a light on this and doing stellar work in uncovering some unsettling details.
Wilkinson says the three party house leaders will meet soon to discuss "next steps."
.?@maryforbc? swears an affidavit about the Speaker trying to install his own political aide, Alan Mullen, as sgt at arms after having Mullen run a secret investigation that put the current Sgt on suspension. Crisis here deepens. pic.twitter.com/q9ITXIkEKw

— Rob Shaw (@robshaw_vansun) November 22, 2018