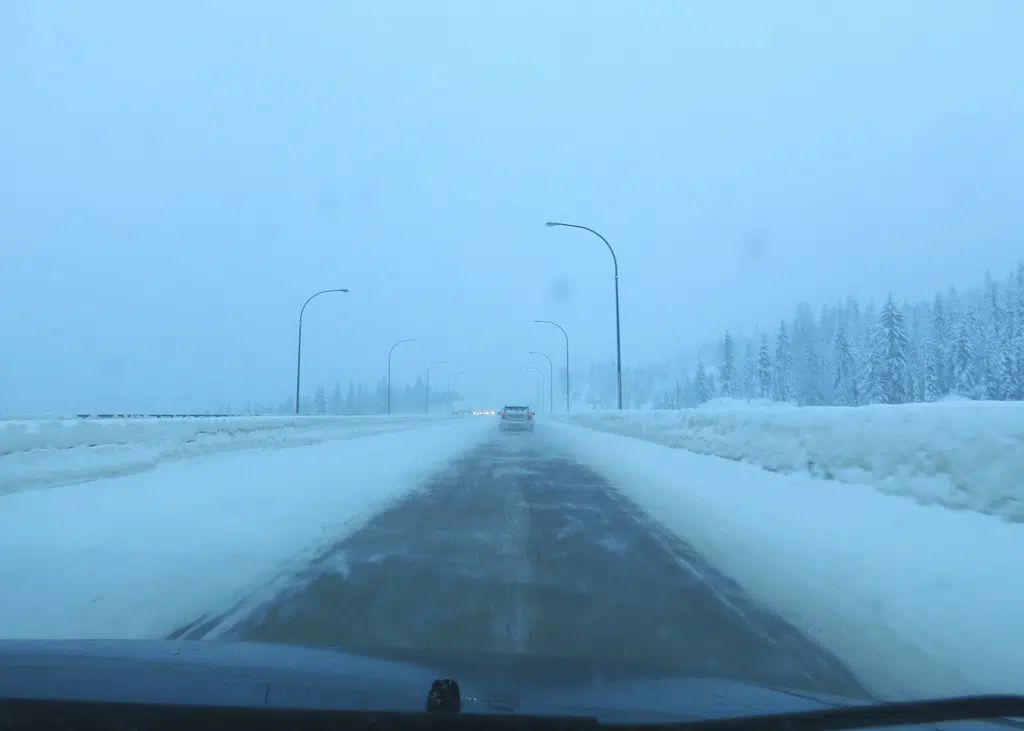 Environment Canada says there still a chance for snow on the Coquihalla Highway through tonight.
Forecaster Doug Lundquist says the snowfall warning has been lifted.
"The part up to the old toll booth from Hope, we could still maybe get 7 to 15 centimetres locally to come down pretty quickly," he said. "That's if one of those convective cells that's in behind the system still manages to affect that part of the system."
"The old toll booth to Kamloops, much less, maybe a couple centimetres."
VSA Highways Maintenance spokesman Bob Gilowski says the company used what's called the Coldwater protocol, a multi-agency reaction to heavy snowfalls.
"It involves several agencies including ourselves, the Ministry of Transportation, the Commercial Vehicle Safety and Enforcement Branch, and the RCMP," Golowski said.
"The Commercial Vehicle Safety and Enforcement Branch's responsibility is to ensure that the commercial vehicles are obeying the chain up signs and the RCMP will also come up and help with that enforcement."
Gilowksi is pleased the government banned commercial vehicles from using the far left lane on the Snowshed Hill section of the Coquihalla, between Box Canyon and Zopkios.