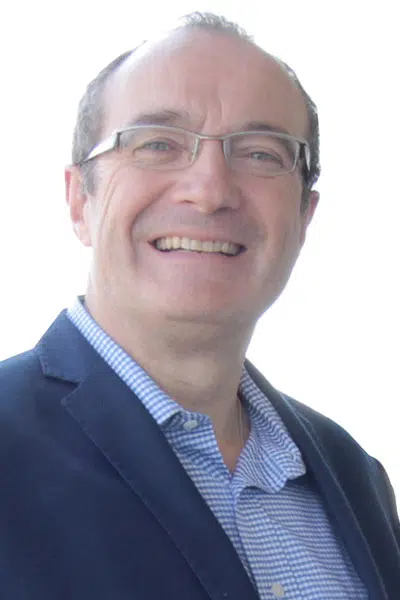 A Kelowna engineering professor says light rail service between Kamloops and Osoyoos could help boost tourism in the area.
Dr. Gord Lovegrove at UBC Okanagan says the idea is similar to what's seen in Europe.
"If we can't get people here and every summer you look at Highway 97, it is congested, noisy and full of crashes," he said. "I hear more and more of complaints from residents and would be tourists that are going elsewhere because of that congestion."
"So, we need to get them here in a safer, cleaner, greener way."
Lovegrove says the electric train trams will be powered by fuel cells, which would be good for the environment.
He admits the project is still in the early stages,
"I'm not talking about ripping up the highway, I'm talking about a complementary service," Lovegrove added. "It is similar to the bus, but people are attracted to trains so much more than buses."
"Buses are great for local trips. A tram-train service like this, it's about getting 30 per cent of the cars immediately off the highway, and people on to the train, because it's such an enjoyable trip."
He's hoping to get a video made so people will be able to see what the train will look like when completed.
Lovegrove's concept is to build a rail line that will connect Kamloops to Vernon, and then extend it down to Osoyoos to link up with the Amtrak system in the United States.
When existing rail lines aren't available, he noted the tram-train tracks could be embedded into roads in the cities, and along highway rights-of-ways between cities.
At this time, Lovegrove is meeting with municipal leaders in various cities to talk about the project.
And as for a price tag, it could be about $1.5 billion, assuming a $10 million per kilometre cost, and could be built using a public-private partnership.