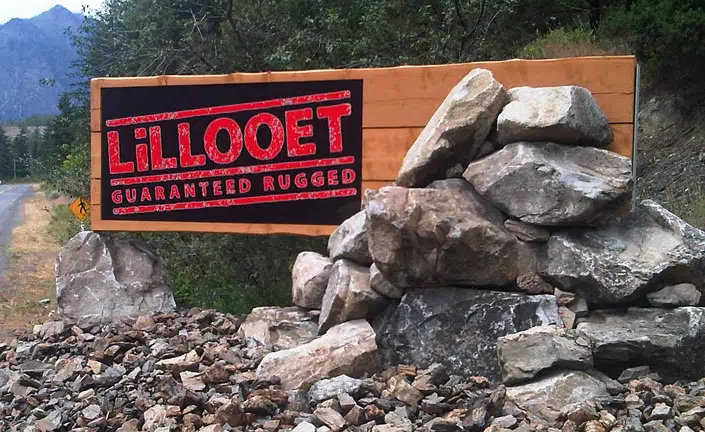 Work is underway once again to find a long-term solution on Highway 99 at Ten Mile Slide, near Lillooet.
Phase One of the project will see 44 soil anchors installed to improve the stability of the highway.
Peter Busse, the mayor of Lillooet says they've been waiting for the work to get underway.
"The continuing 50 per cent load ability on that piece of road, does impact us," he said. "I really think they're utilizing really leading-edge technology, and they're monitoring this."
"Hats off from my perspective to the Xaxli'p community and the Ministry of transport for coming together."
Ten Mile Slide is within the Xaxli'p's Fountain Indian Reserve boundary, about 17 kilometres northeast of Lillooet. It's been experienced the slide activity for several decades.
In addition to the anchors being installed in Phase One, work will also be done to widen, grade and improve drainage on the highway.
Busse says some 30 anchors were put in last year to try and stabilize the sliding.
"It did not," he said. "Those anchors are taking a fair amount of stress from what I've been told and that's why these 44 are in there to help stabilize it."
Busse says once the work is done, it'll be monitored to see if it slows the movement on the road, so they can hopefully increase the load capacity.
The highway is the main connector between Lillooet and Kamloops, and Busse says it's not a new issue.
"It's a basic earth flow," he said. "There's numerous ones in this particular area because of the features, the mountains, and the existing geological features and the amount of rock and gravel and so on and so forth."
"It's a dry area, but when rain gets involved, you have such a movement. The Ten Mile Slide has been happening for years."
Phase One work is set to finish by the end of February 2019. The ministry has plans to carry out a geotechnical assessment to then see if improvements to traffic are possible, including an increase to the current load restriction.
As for Phase Two, an agreement between the Xaxli's and the ministry is being finalized. The whole $60 million project is set for completion in Fall 2020.