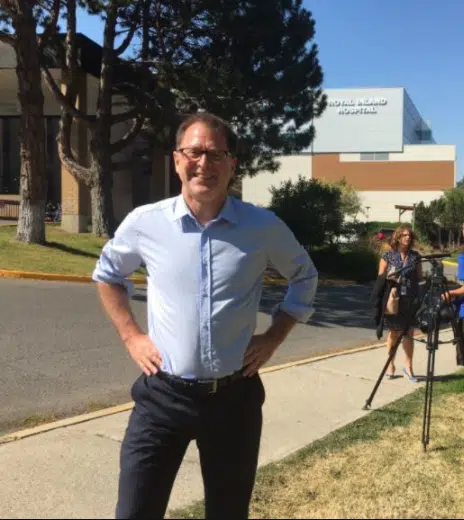 B.C.'s Health minister is not happy to have lost a battle but remains intent on winning the war in a decade long and counting court case pitting the province against private for profit health clinics.
On Friday a judge ruled for private clinics in an injunction against the province enforcing a rarely used provision of the Medicare Protection Act allowing hefty fines for doctors who charge patients for medically necessary procedures.
Health minister Adrian Dix says the ruling is a setback.
"Obviously I am disappointed in the decision. For obvious reasons we wanted to ensure that people are not extra billed in B.C. contrary to the law. That patients are not extra billed. I am on their side. British Columbia was fined $16 million last year by the federal government because there was illegal extra billing in British Columbia."
Dix says that money could have gone to all sorts of health care delivery.
"That could pay for 55,000 MRIs. I am on the patient's side who need that care."
As for what happens now.
"Well it changes our ability to enforce the law for a short period of time. I am delighted that somebody thinks the court case will end by June of next year. In the mean time we will be protecting the Canada Health Act in B.C."
Private clinics launched a constitutional challenge almost ten years ago looking to expand the the delivery of private for profit health care.