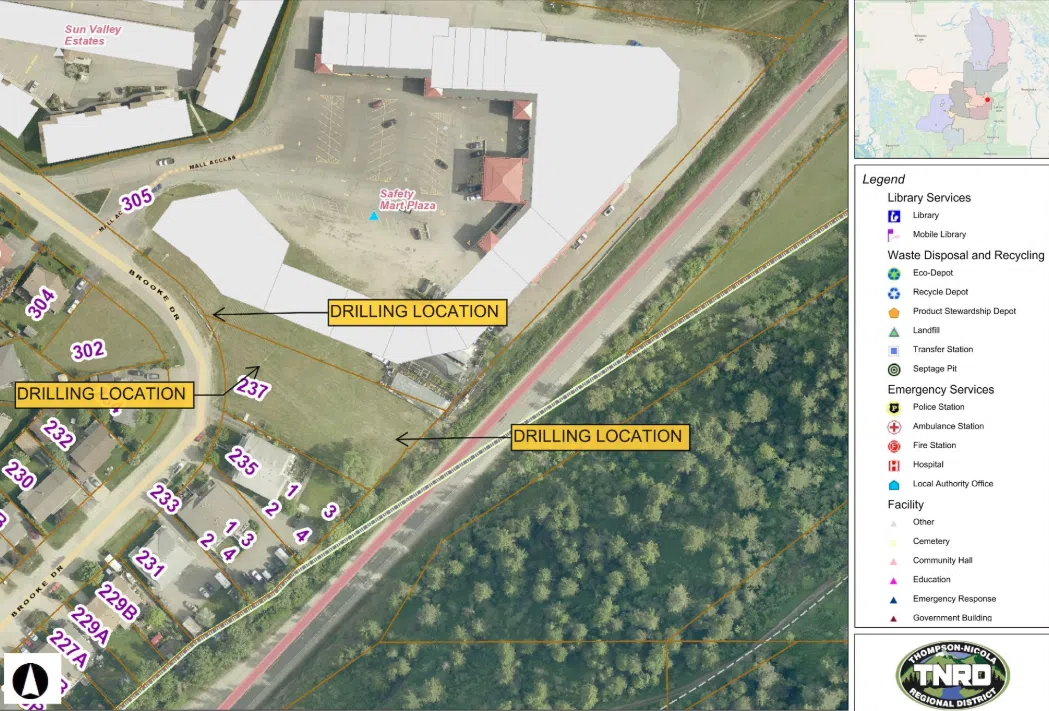 Drivers along the Trans-Canada through Chase will be slightly held up this week by drilling work, beginning today.
The chief administrative officer of Chase Joni Heinrich says engineers are doing testing ahead of digging up sections to begin four-laning the highway.
Heinrich says the work will likely slow drivers down near the Safety Mart Foods Plaza, "which is a future, from what we understand, future location for one of the access and egress locations for traffic off of the four lanes, once those four lanes are in. So that, because it's only two lanes currently, will most likely have an effect on traffic."
Heinrich says it's likely traffic will be a single, alternating lane while drilling is happening, and says delays could be 10 to 15 minutes each way.
The project to four lane a nearly-four-kilometer-long section of Highway 1 through Chase has had some delays, and actual construction is expected to begin next summer and last until 2021 according to the province.