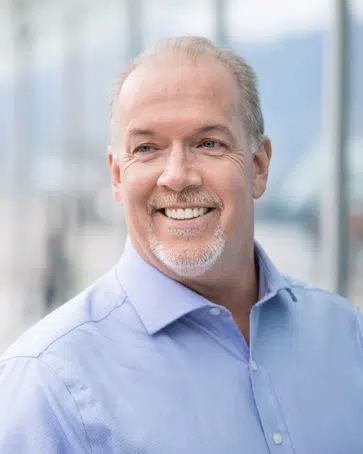 Premier John Horgan says introducing ride-sharing legislation has been the biggest success of his government this fall.
Horgan was asked on the NDP's government "highlight" this fall session, during a session-ending media conference on Tuesday.
He fought back against claims from the Opposition, which have been that his government has tried to stop or impede ride-sharing services in B.C. and protect the taxi industry.
Without naming names, Horgan particularly took aim Kamloops-South Thompson MLA and former Transportation Minister Todd Stone and criticism that he has dished out.
"The absurdity of one of the members, the member who created the cavernous hole at ICBC, apparently he was working diligently on legislation, not working diligently on protecting the travelling public at ICBC," Horgan says, referring to the insurance company's $1.3-billion deficit in the last fiscal year.
"Perhaps if he had maybe tabled the legislation and tried to pass it, I'd have more confidence in his position."
He called the ride-sharing legislation "an extraordinary accomplishment, and it's unfortunate that its been diminished by partisan heckling by a group of people who claim to have always wanted to do it, but just couldn't get around to it. Five years, they didn't get around to it."
Ride-sharing legislation was drafted on Nov. 19 but ride-sharing won't be in B.C. for at least another year. Meanwhile, Vancouver is the only major North American that doesn't have ride-hailing services like Uber and Lyft.