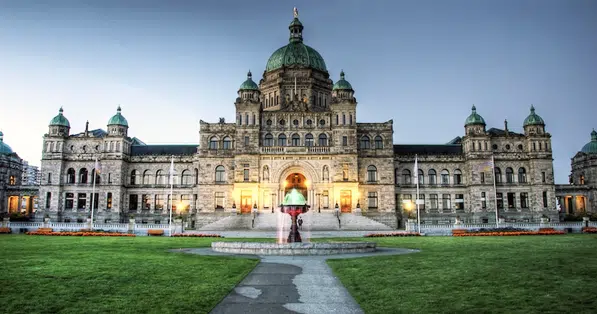 As controversy grips the legislature over the suspension and investigation into two senior staffers a former Speaker of the House says it is time to lift the curtain of secrecy covering the Legislative Assembly.
Former Kamloops MLA, and Speaker of the House from 2001 to 2005, Claude Richmond says he is very concerned about the behaviour of the current Speaker Darryl Plecas.
Plecas appointed a friend Alan Mullen to a post as his 'Special Political Advisor' and then tried to have him appointed Acting Sergeant at Arms after the suspension of Gary Lenz whom Mullen had said he was investigating.
Richmond says the public have a right to know what is going on and freedom of information laws need to be extended to the Speaker's office and the Legislative Assembly itself.
"I honestly believe we have got to get to the bottom of this because it has cast a bad light on the whole legislature. The public should know what it is going on. The Legislature should know what is going on. It is time to lift the curtain of secrecy off this think and inform everybody as to what is happening."
The Speaker's office, essentially a ministry governing the operation of the legislature itself, is currently exempt from freedom of information requests.
The legislative Clerk Craig James and Sergeant at Arms Gary Lenz were both suspended with pay and escorted off the legislature grounds by police over an investigation into some alleged, and to date unknown, criminal activity.
Both James and Lenz claim to have done nothing wrong and insist they still remain in the dark about the nature of the investigation.
Two special prosecutors have been assigned to the case.