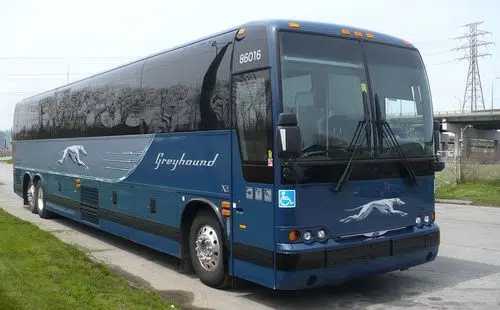 The Ministry of Transportation is renewing a call for companies to step up and fill holes in B.C. bus service.
Greyhound cut it's B.C. bus routes on Oct. 31, and the province says 17 per cent of Greyhound's routes still haven't been filled.
One of the key areas without long-haul service is along Highway 5 from Kamloops going north to Alberta border.
Bill Kershaw, the Little Fort area director and Thompson-Nicola Regional District vice chair, says he'd like to see that change.
"We do have a local bus service from Clearwater, and once every two weeks from Blue River to Kamloops for health services and stuff. But there is a demand from people who work in Alberta or work in the oilfield," Kershaw says.
"If we get a reliable service that can keep a proper, more usable schedule on both ends, I know that's hard, but I think the usage would pick up for sure."
Another former Greyhound route the province is looking to fill is from Kamloops to Cache Creek, along Highway 1.
The submission deadline for interested companies to send requests for expressions of interest to the Ministry is Jan. 15.
The full list of routes the Ministry is still looking to fill can be seen here.