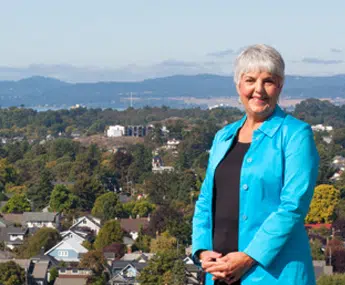 While some municipalities, like Kamloops, complain about downloaded costs from the province driving up prospective property tax increases, B.C.'s Finance minister has a different take.
Carole James says while yes local governments are footing the bill for things like the employer health tax they and their taxpayers are still much better off.
"I would never tell a municipality how to determine their budget that is really up to them. In fact we looked very carefully at the Employer Health Tax dollars and the additional cost for municipalities. I think it is important to remember last year the municipalities saved 50% of their MSP premiums because we reduced them and we didn't claw that money back. They are also saving 50% savings this year."
James says when the MSP has been phased out entirely by 2020 everyone will have more money in their pocket.
"Even if all the additional costs went on to property tax for individuals and families you would be looking at somewhere between a range of $5 and $25 per household per year. Lets remember that getting rid of Medical Service Premiums is a savings of $900 for individuals and $1800 for families. So the savings far outweigh any kind of cost."
The Mayor of Kamloops is not buying what the finance minister is selling.
Ken Christian says the whole rationale behind the way the Employer Health Tax is structured is beyond him.
"I think it has just shifted. People used to pay the provincial government for their MSP and now they are going to pay the City of Kamloops to pay their MSP on their behalf. It does not make sense to me. It is going to result in an increase in property tax for the taxpayers of Kamloops."
Christian says the finance minister is also only telling half the story omitting all the other downloaded costs onto local governments besides the MSP/EHT.
"Also I think we need to talk about ICBC, Worksafe BC, BC Hydro, the carbon tax. There are a number of areas where the province has shifted the tax burden from themselves to ourselves."
Christian says all the downloaded costs from the province account for 1.5% of the proposed 3.4% property tax increase facing Kamloops homeowners.