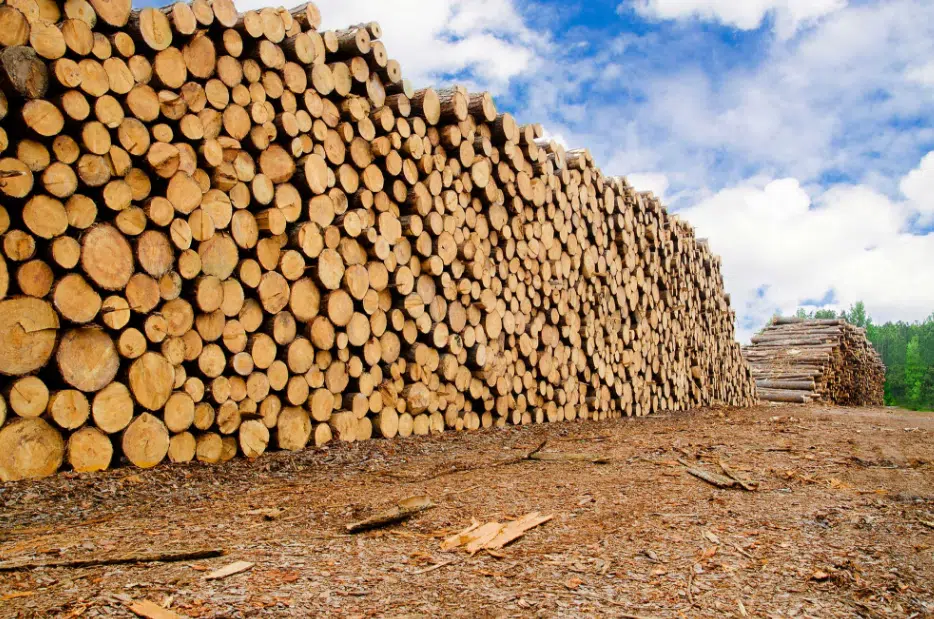 As the forest industry is tanking, B.C.'s Forest Minister Doug Donaldson will be bringing more than 40 delegates to Asia next week.
The 10-day trip to China, Japan and South Korea, from Dec. 5-15, will be the biggest trip ever to Asia for B.C. forestry members.
"All it means is increasing the number of jobs in forestry, in regions like Kamloops," Donaldson says. "And that's what our focus is, is to ensure that these trade missions result in deals that create more jobs for people in forestry in B.C."
Donaldson says 29 per cent of softwood exports from B.C. already go to Asia, which resulted more than $2 billion in sales last year.
"It shows that there's a real interest in market diversification, in market development. In order to not be solely dependent on the U.S. market."
Tariffs by the U.S. on lumber exports are hitting the Canadian forest sector hard, as lumber prices are now at about $350 per one-thousand board feet, Donaldson says.
He adds that peak prices this year, back in February, were nearly double at $650. But he says the industry has somewhat rebounded from the low-point of $300, noting prices can be "cyclical in nature."