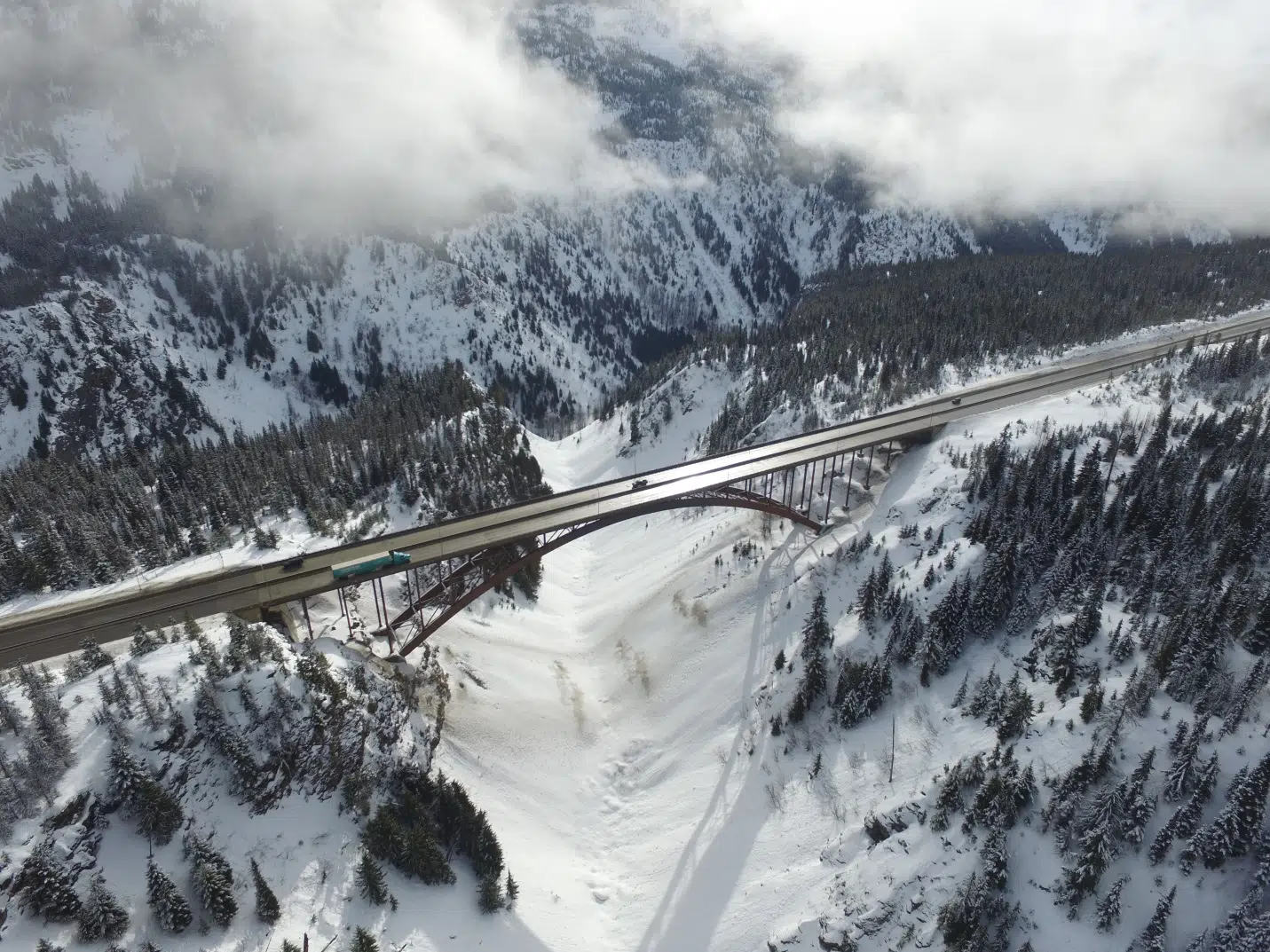 With recent changes announced for Coquihalla truck drivers, the mayor of Merritt hopes the province is still looking at ways to make the highway safer.
Linda Brown says she's on board with the stricter chain-up rules and with banning truckers from the far left lane at the Snowshed, both of which have been announced in the past two weeks.
However, she says time will tell if those changes are enough to improve safety.
"I'm hoping that the ministry is not finished with just left lane and chaining up, I hope they do look at driver safety. Whatever that means, I'm not exactly sure, but I think it's all worthwhile looking at if it means saving a life."
Brown says in regards to the Coquihalla, people in Merritt are most commonly concerned with drivers going too fast for conditions.
The province opted to keep the highway's speed limit at 120 kilometers per hour when it lowered speeds on many other provincial highways earlier this month.
"I hope they haven't taken speed out of the picture, but there's a number of factors that affect the Coquihalla."