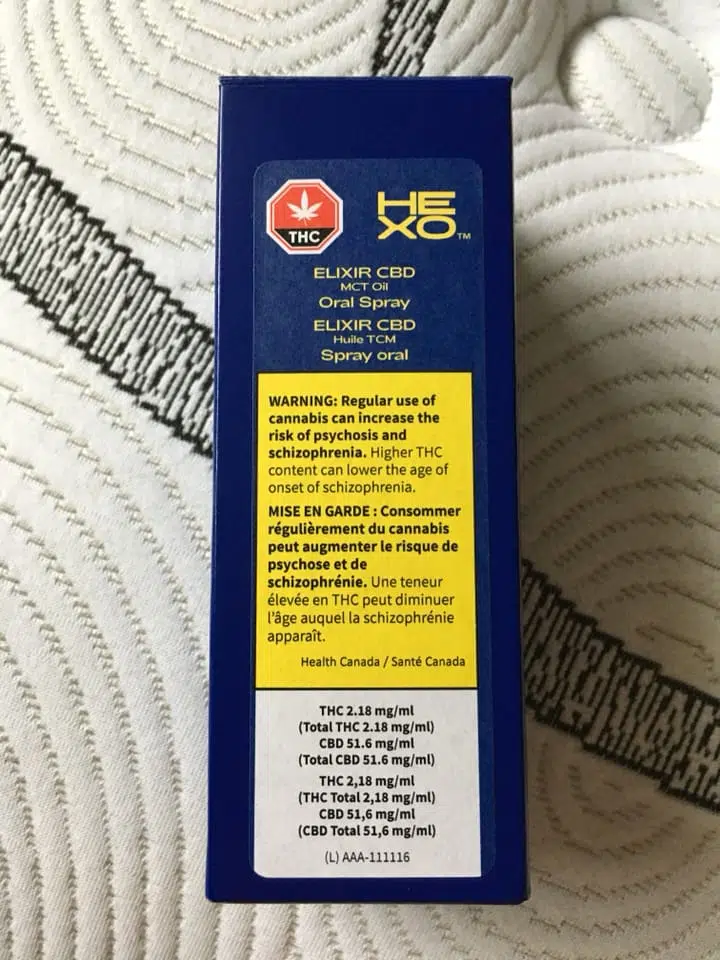 A student at Thompson Rivers University has filed a lawsuit after having adverse affects from cannabis she bought legally which was allegedly mislabeled.
According to a notice of claim filed in Kamloops court on Tuesday, Kimberly Webster bought cannabis spray from the BC Cannabis Store the day after legalization, on Oct.18.
The product was labelled high in CBD, but an email from BC Cannabis on Nov. 20 told her the product may have been mislabeled and may have actually been high in THC, the psychoactive part of cannabis.
"On the actual product itself, it was mislabeled by the manufacturer, and then it was further advertised by the BC Cannabis Store as such," Webster's lawyer Dustin Gagnon told NL News.
Webster's lawsuit names BC Cannabis, the BC Liquor Distribution Branch and Hexo Operations.
Former Kamloops mayor, Kamloops-North Thompson MLA and B.C. health minister Terry Lake is Hexo's director of corporate social responsibility.
Webster says in the claim that she was "unable to perform her day to day activities, and furthermore, she was unable to perform her duties reasonably expected of a university student."
The lawsuit also says the allegedly incorrectly-labeled product that Webster bought was "sold online until the product was sold out."
Gagnon says he hasn't heard from anyone else who may have been affected by the potential mislabeling, but he says it's a concern that there likely are others.
"If there is others out there I do hop they come forward."
None of the allegations in Webster's claim have been proven in court.