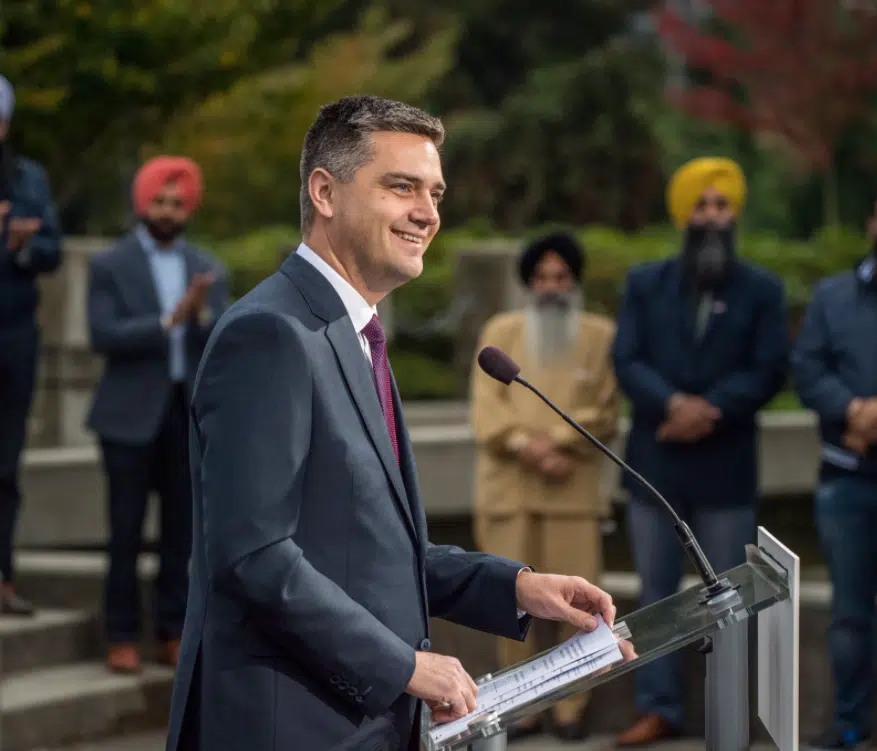 Former BC Transportation Minister Todd Stone says there could be dire consequences for Kamloops after the latest action from premier Rachel Notley of Alberta.
Notley says her province is prepared to buy 7,000 rail cars to help ship an additional 120,000 barrels of oil per day.
Stone says both major railways run through Kamloops which poses a risk if there is an accident.
"In September, 270,000 barrels of oil by rail moved through Kamloops every single day," he said. "That was up by 93,000 barrels a day in July of 2017.
"Most of the industry analysts are expecting that number to double again over the next couple of years. This is not good for the Canadian economy and it's not good for the environment."
Rachel Notley stresses the move would allow Alberta to move 30 per cent more crude oil by rail, saying the extra capacity would help narrow the oil price gap by $4 per barrel.
She also claims it'll generate an additional $1-million a day for Ottawa.