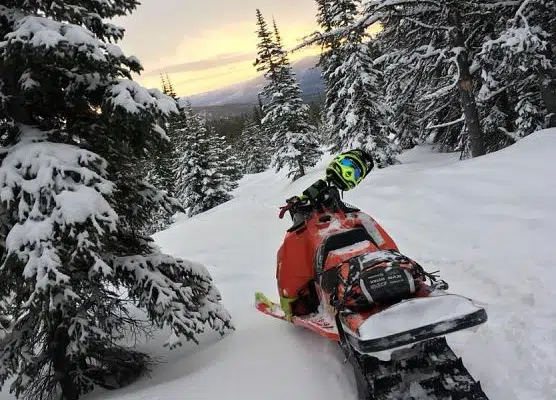 Back-country users in B.C. who violate off-road restrictions will now be tacked with heftier fines.
The province today upped the fines to $575 for people found off-roading in sensitive habitats, including all caribou habitats, and in all BC Parks.
The fine amounts previously varied from $230 to $345.
Deputy chief Chris Doyle with the BC Conservation Service says the increased fines reflects the need for a deterrent.
"Generally we see high compliance, but there are a few over the course of the winter. We issued several charges in various parts of the province for those illegal activities, but they still do occur," Doyle says.
Doyle says parts of the North Thompson and the Shuswap are among the areas of concern for enforcement.
He says there are signs in place at restricted off-road areas, and adds information on restrictions is available online.