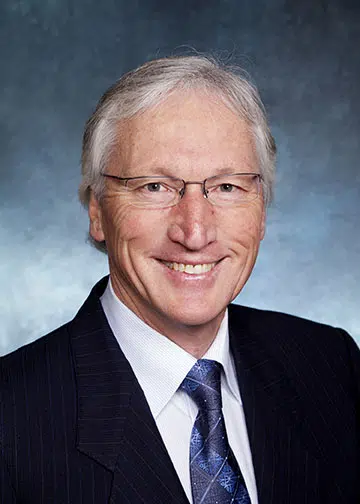 A veteran Kamloops Councillor has failed to convince his colleagues to delay spending an extra $400,000 on snow clearing next year.
Speaking on the Jim Harrison Show, Mayor Ken Christian says Denis Walsh couldn't get enough votes to pass his tabling motion.
"I think his concerns are well-founded in terms of if you just focus on snow removal," he said. "What this really is, is an improvement to our streets and roads maintenance budget."
"By all accounts from the mayor's office, [it's] woefully inadequate because I do hear a lot of concerns from people about patrolling about street sweeping. So really its a year around increase."
The extra $400,000 includes new equipment and manpower, which is earmarked for the 2019 calendar year.
"When you think about the growth in Kamloops and you think about the additional lane kilometres we've added, we've been doing it with all the same staff," Christian added. "To their credit, they've been particularly efficient."
"However, it's got to the point now that with these kinds of weather events that they get behind. When they get behind, we hear about it."
He said the increase is a "good investment" and it recognizes both climate change and a year-round need.
If council greenlights this $400,000 increase, it'll put the city's snow-clearing budget at $2-million.