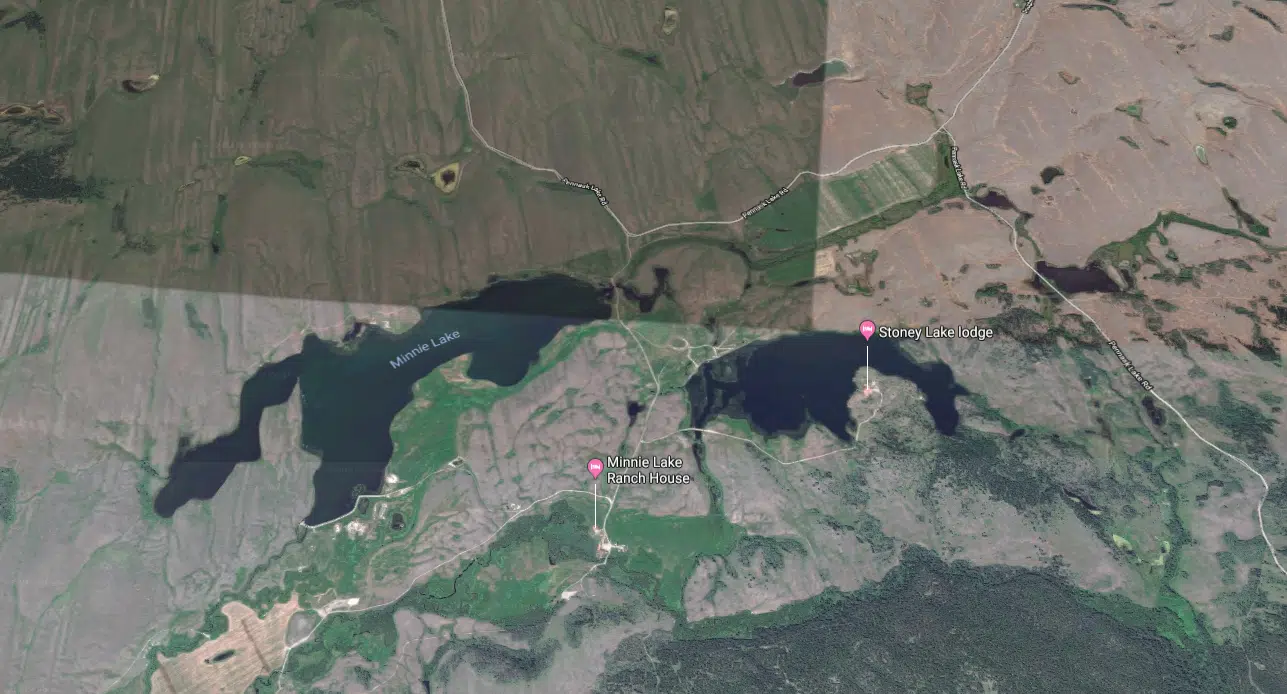 A landmark decision made in Kamloops court today rules two lakes east of Merritt as public property, and the organization behind the suit says this sets a precedent for similar cases across B.C.
Before a packed courtroom, Justice Joel Groves ruled that public access and fishing will be allowed going forward on Minnie and Stoney lakes. His ruling says fishers will be limited to catch-and-release fishing but says conditions will be different for First Nations.
Justice Groves also says a road leading to those lakes, Stoney Lake Road, is public, and he ruled that a privately-installed gate blocking access to it from Pennask Lake Road must also be kept open from now on.
Access had long been blocked off by the Douglas Lake Cattle Company, one of North America's largest cattle companies, before they were challenged in court by the Nicola Valley Fish and Game Club.
"This (justice) feels that there should be public access to all public places, especially lakes and streams, which is incredibly important," Rick McGowan, one of the club's directors, said outside the courtroom. "That was one of the main issues we were after, to state that the people of British Columbia have a right to go to all public places."
The ruling by Groves was against the position held by DTCC, that they claimed ownership of the lakes because they own property around it, have made alterations to the lakes for their own use and have stocked the lake with fish.
The lawyer for DTCC declined to comment to media when asked.
Groves also ruled that there is an "overwhelming public duty on the Crown" to make sure public lakes around B.C. aren't landlocked by private property owners.
The Nicola Valley Fish and Game Club is also in the middle of a lawsuit over access to Corbett Lake, located along the Okanagan Connector just south of Merritt, which is blocked off to public access. The club named Corbett Lake Lodge, Douglas Lake Cattle Company and the provincial government in its claim.
McGowan says in total, there's more than 30 public lakes in the Nicola Valley which are blocked off to the public by private landowners, and across B.C. he says there's more than 1,000 public lakes cut off.
"As far as a precedence going forward, I think that people in B.C. can now look that there is some legal precedence to say they have a right to get to public places," he says.
"There will be idiosyncrasies and parameters that are different in every situation, but at least we have this; that people have a right to get to public places."